If you're nodding your head 'yes' to any of these our step-by-step courses will help your church website succeed. 
Most churches don't have creative departments led by communications experts. Most churches have pastors and volunteers that wear 39 hats and squeeze website stuff in when they can. If that describes you, we promise these courses will help you organize your website to actually be effective in your community!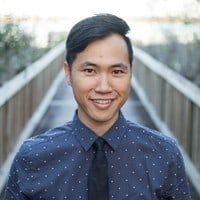 David Sudarma
David is a creative, former agency owner, and now the engineering director of CRU, building apps and websites that help people live life to its full potential – the way Jesus intended. He is a father and husband living and playing in Central Florida. 
Andrew Peters
Andrew is a church leadership & creative guy living in the Atlanta area with his awesome wife and two kiddos. He's served on church staffs, traveled as a conference speaker, and consulted with many churches on comms, leadership and systems. Now, he works full time at The Reach Co. helping ministries & businesses tell their story and make an impact online.
Get Notified When Registration Opens!
The **name of course** will open for registration soon! Join the waitlist with your best email address below and be the first to know when the doors open.