Editor's Note:
So…I don't use Bluehost anymore. I've made a fair amount from affiliate marketing through Bluehost over the years, but their product has gone so far downhill I cannot recommend them anymore. :/
Currently I strongly recommend Sierra and Siteground. You can check out all the hosts WP for Church recommends on our 'Use These Hosts' page.
We use Bluehost for all this WordPress for Church site. Really, I use it for literally all but one of my sites. In my opinion, it's just the best for ministry purposes! Maybe you missed the Host Wars between our two top competitors. Go check it out!
Here's a short tutorial on creating a WordPress Site using Bluehost in just a few minutes. I am going to take you through the initial setup and then how to install WordPress with just a few clicks once you are through registering! When people say WordPress, minds immediately jump to 'blog,' but once you install WordPress you can go on to build a really great website whether you have a blog or not!
First Steps! Go to Bluehost.com and click on 'Get Started Now.'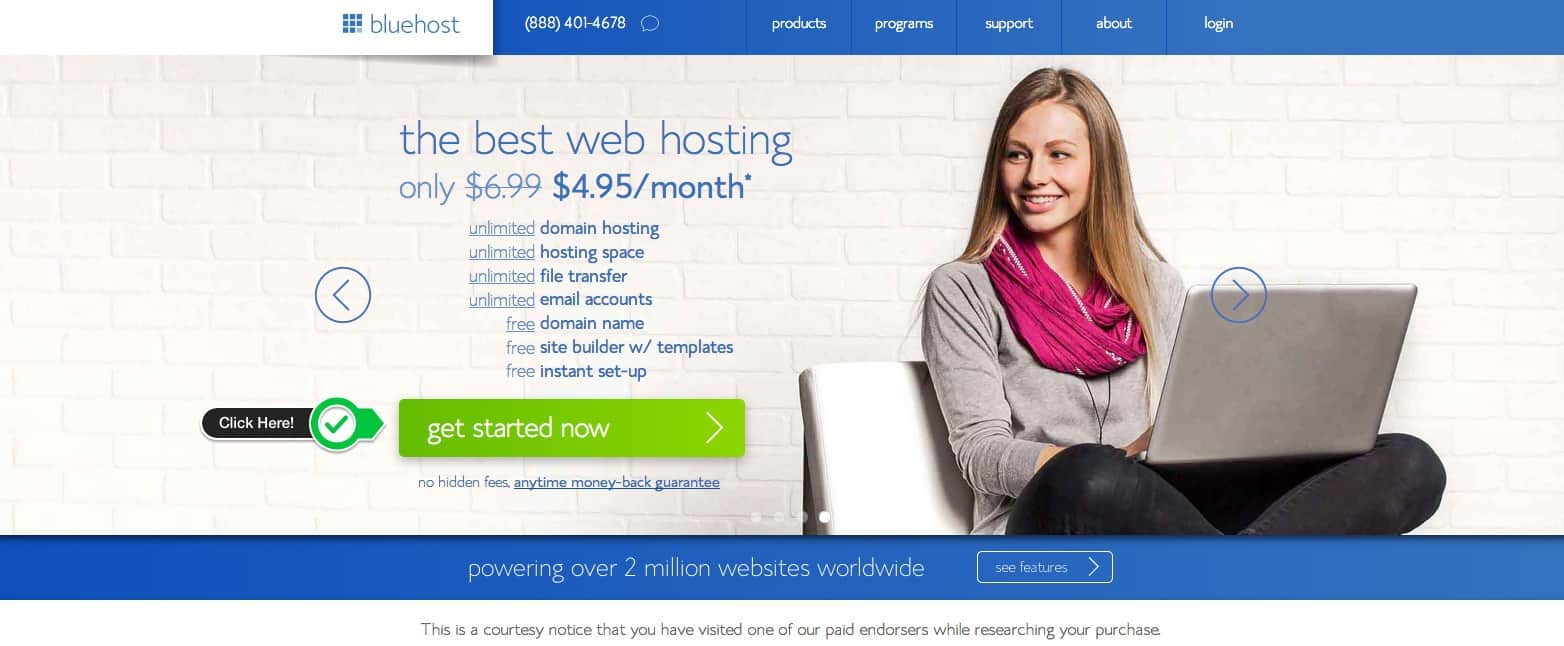 This will take you to your Domain Selection page!
Select your Domain name.
If you already have a domain don't fret. You can go that route too…although don't hold me to the six minute mark if you do. 🙂
Fill In Your Account Info
Sweet! MyCoolChurchSite.com is available. Now I can start filling out my account info with BlueHost!
Money Stuff
I really recommend buying a 24-36 month package. 36 months at 4.95 is still less that what I used to pay for hosting in just 4 months with another company that hosted my ministry site! Think about it. You are getting 3 years of great service for what I used to pay in less that half a year! *cough* your welcome *cough* As a church or ministry you're not really looking for a ton of outside traffic, and I doubt anyone wants to buy your domain so don't worry about search engine or domain security add-ons. I would recommend the Sit Back Up Pro though.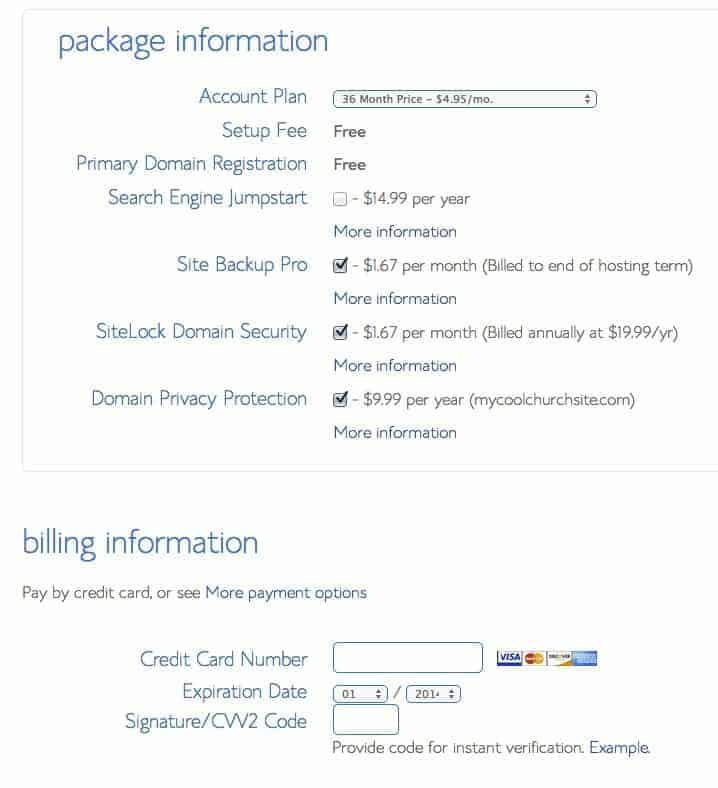 Once you fill out this money info just scroll down and click 'NEXT.' When you click 'next' you will be asked to create a password and from there you'll be able to login to your website's C-Panel, which is like the engine to your car. No one sees it, but it makes sure it runs, and when the car breaks, C-Panel is where you come to fix it. On the next page we'll get into installing WordPress!
The WordPress Install
This may seem like a complicated step but Bluehost has made it super easy to install WordPress. Once you click 'Install WordPress' it will take you to a page on which you just click Install on the top right. Too easy right?
Start a New Install
No you can select the domain you just bought to install WordPress on.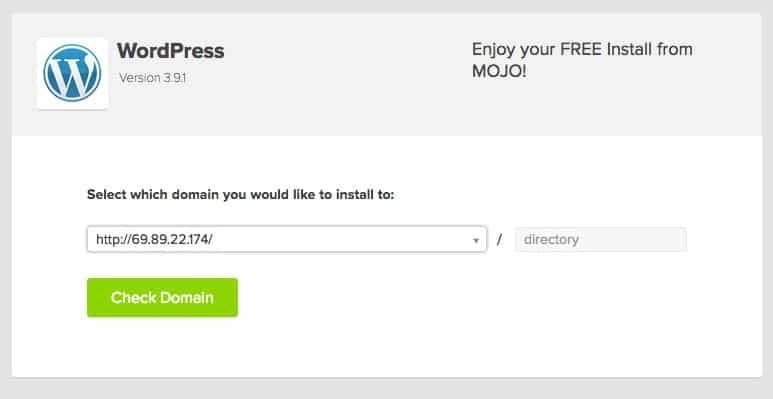 And once your domain is cleared you set up your site's name, your user name, and your password. Remember them because you'll use them in like two seconds to login to your WP Dashboard.
Once the install is complete you can go directly to your new site to login. Instead of looking all over the page for the Login link just go to http://yourchurchsite.com/wp-login.php and bookmark it so every time you need to login you can get to the login page quickly. Once you login to WordPress your WordPress Dashboard will great you and you're ready to start customizing your cool church site!
We would love some feedback from you guys on this short tutorial! I hope it helps.
Hey guys! I am a church leadership and creative guy living in the Atlanta area with my awesome wife and two kiddos. I've worked on staff with a number of churches as well as traveled full time as a conference speaker. Now, I work full time at The Reach Company helping ministries and businesses tell their story and make an impact online.
Our goal is to help church leaders and volunteers get the most out of their WordPress site. Join our mailing list to get all the new WordPress Tools & Tuts (and the occasional WordPress deal) right in your inbox!